The GCU Havocs are a way to show your pride and spirit for GCU. While supporting different GCU athletic teams, the Havocs are a great way to get involved and make friends. We value community and camaraderie and believe our passion and noise is magnified when we cheer together. Havocs bleed purple and see the value of school pride for students during their collegiate experience.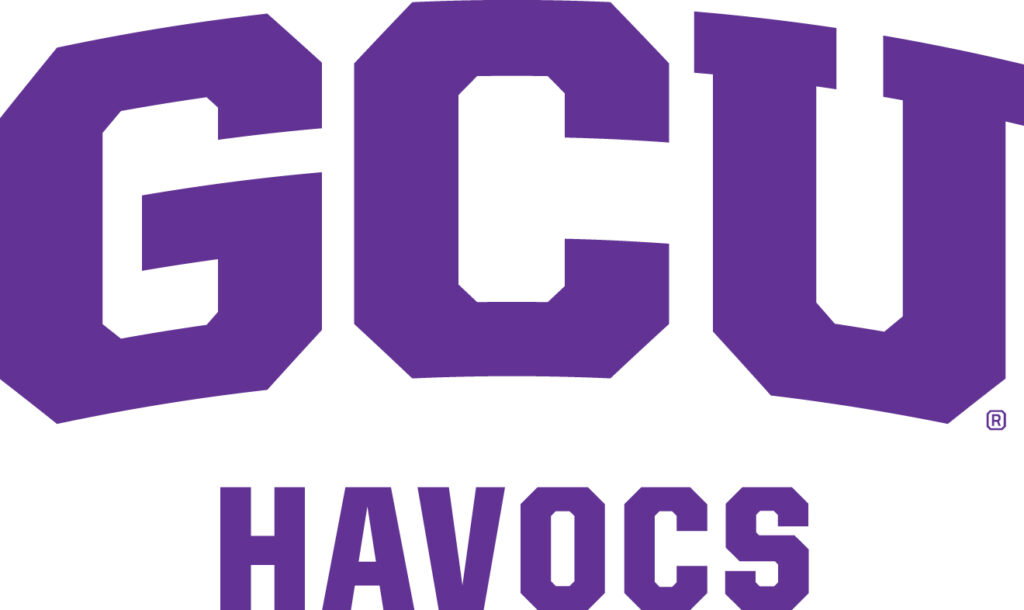 GCU basketball games are more than just a game, it is an event. It is an opportunity for students, staff and the community to come together in one place and cheer for one common goal. With excellent in-game performances and halftime entertainment, GCU basketball games provide a family friendly environment that is energetic and fun for fans and intimidating for opponents. The cheer and dance teams are top of the line and our Thundering Heard Pep Band is pristine.
Come be apart of the chaos.
Want More Information?
Follow @GCUHAVOCS on Instagram, Twitter and Snapchat.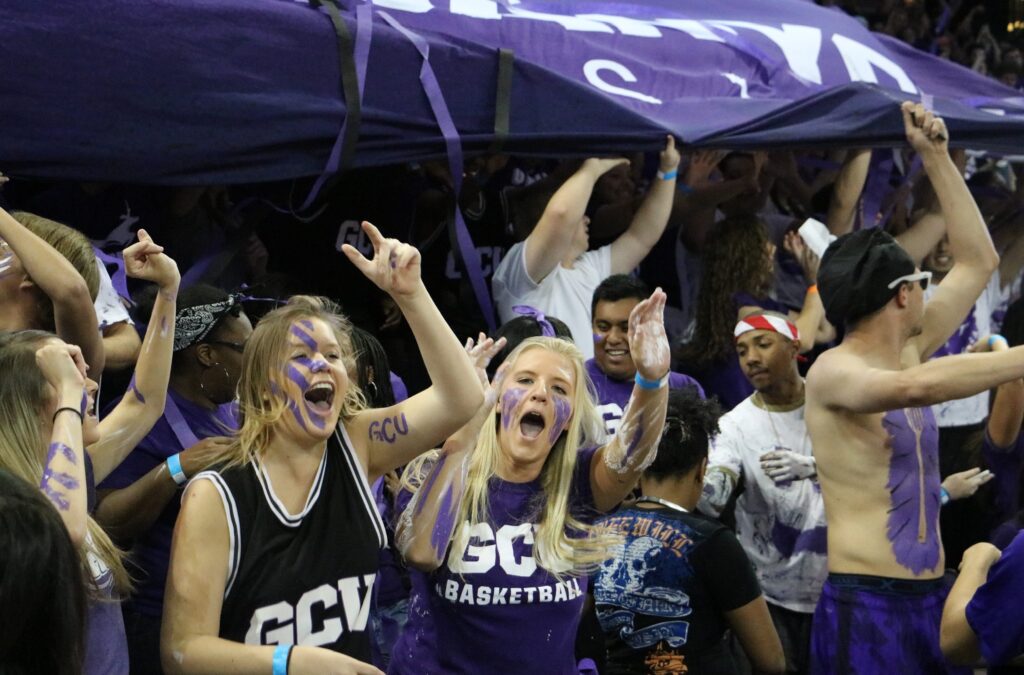 The Craziest Fans in College Basketball.

USA Today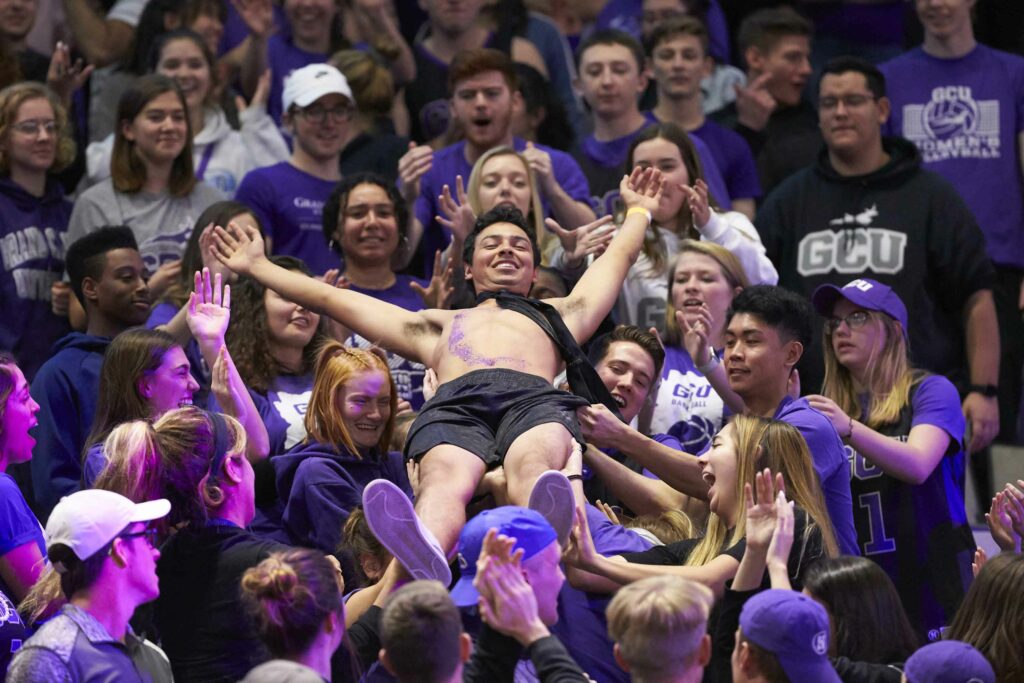 GCU has created the ultimate hoops party out of thin air.

The Athletic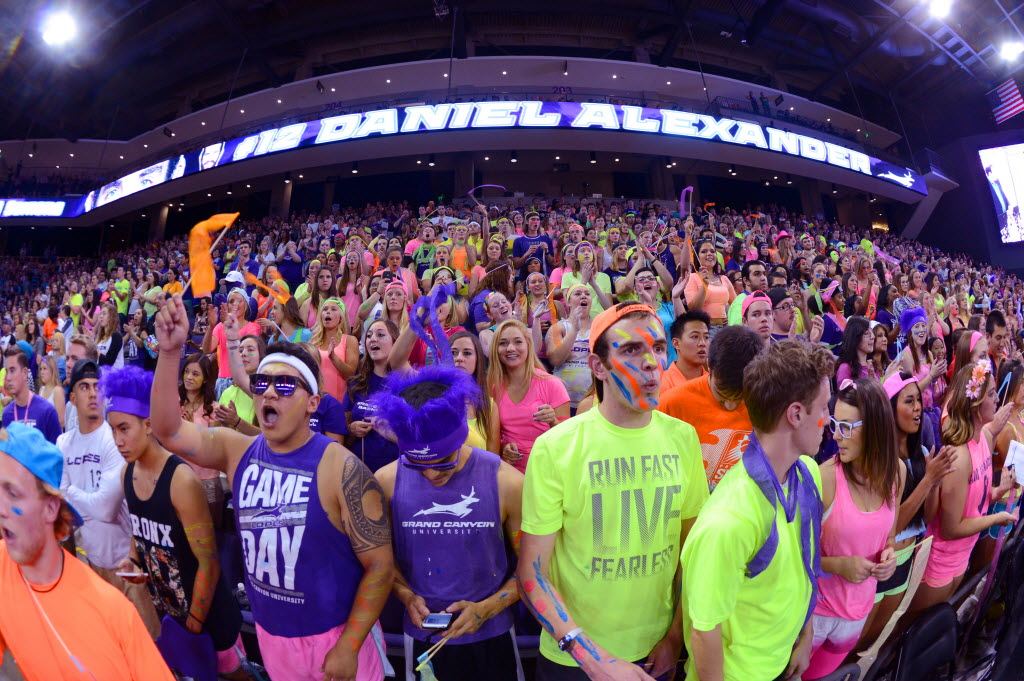 Biggest Party in College Basketball.

SB Nation